Hello Ladies & Gents,
I have received (via Brendan Robertson of NSW), the attached letter relating to the Long Tan 50th anniversary ceremonies being held at the AWM.
Essentially it is inviting the Association to nominate one member who is an Vietnam Veteran to attend the ceremonies that are being held over the period 16-18 Aug.
The event details are contained within the letter.
State Associations may wish to nominate one of their members to attend.
Important notes- the attendance would be self funded; or state associations may wish to consider financial assistance to the nominee.
The nominee would need to be aware of personal expenses being their responsibility.
Time is short as the RSVP to the AWM is required NLT 8 July.
I suggest the following approach;
If state associations wish to, they nominate 1 member as their nominee.
The names nominated are put into a hat, the name drawn is the RNA nominated representative.
If you wish to nominate a member, please email me Kevin Forster @
This email address is being protected from spambots. You need JavaScript enabled to view it.
We only have 2 weeks for nominations, so would be appreciated sending nominations ASAP
The invitaion can be found
HERE
.
Regards,
Kevin Forster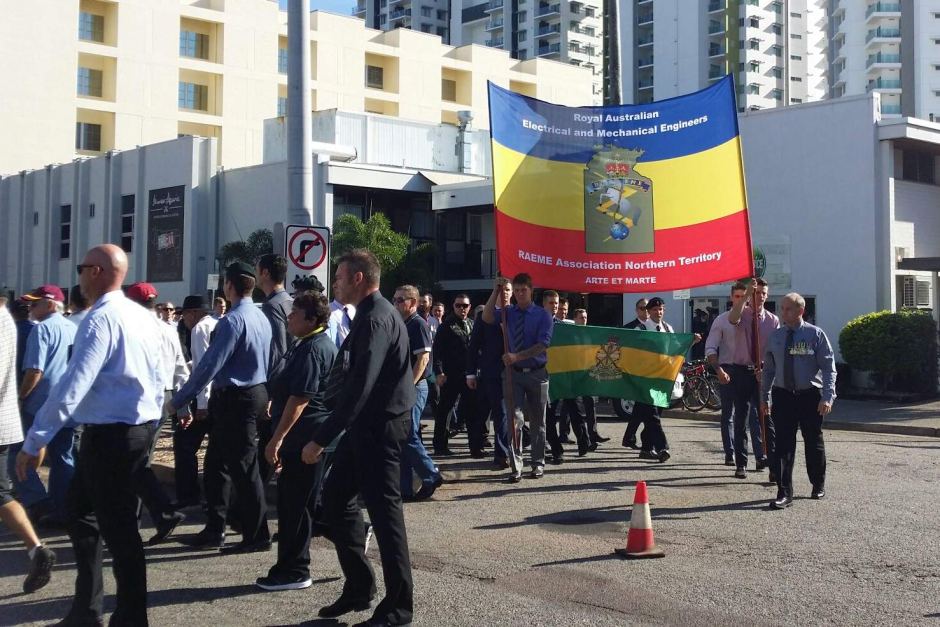 RAEME Veterans Marching Under the Northern Territory RAEME Association Banner.
The NT RAEME Assn will be holding their next meeting at the North Darwin RSL on Friday 22nd April 2016 at 1700 hours.
All are welcome to attend.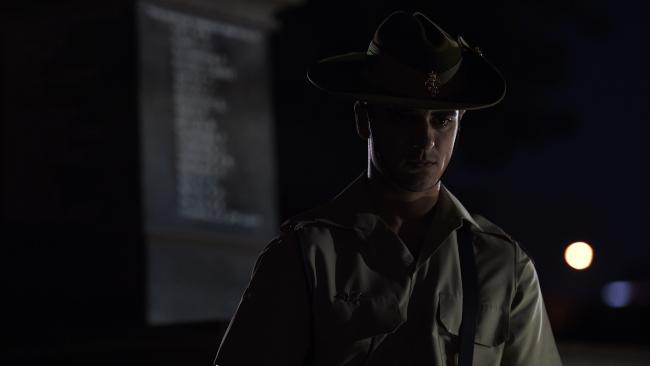 ANZAC DAY ACTIVITIES
Sequence of events
0500 - Reunion Breakfast at RSL House Cavenagh Street
0550 - Veterans leave RSL House for Cenotaph
0600 - Dawn Service commences at Cenotaph
0700 - Reunions at Darwin RSL and North Darwin RSL
0730 - ANZAC Day Mass – St.Marys Cathedral
0845 - March forms up on the Esplanade – RAEME Personnel form up at the RAEME Banner
0900 - March moves off from the Esplanade - The route is:
Along Knuckey Street
Turn Right into Cavenagh Street
Dismiss at Bennett Street/Civic Centre area
0930 - Reunions at Darwin RSL and North Darwin RSL